Don't get your panties in a knot!
It's National Underwear Day!
Time for some new panties and maybe a matching bra while your at it?  We think so. Check out these deals and more at our online Mall here at tryiton-online.com!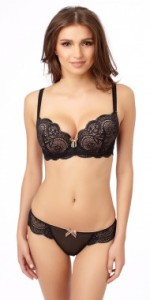 Simply sexy: corded lace with soft, sheer mesh and a striped organza bow.
At these prices you may as well stock up and look your best down under.
Happy National Underwear Day!